Events
16th November 2021
biosurfit @ GROW Innovation Awards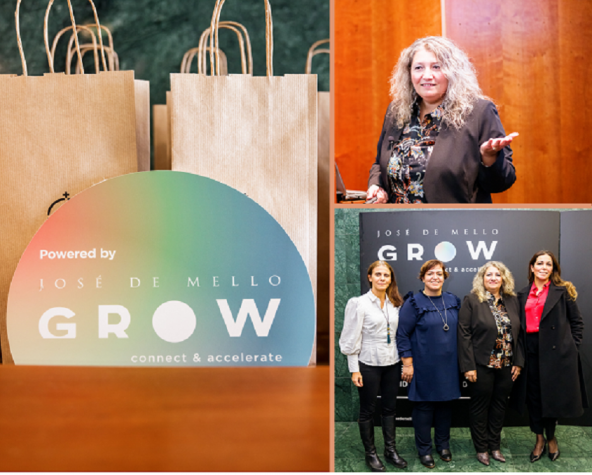 Back
biosurfit was present at the 2nd edition of the Grow by José de Mello Innovation Awards.
The participation in this project was what leveraged the partnership we have today with CUF - Hospitals and Clinics.
This initiative, with the support of the Amélia de Mello Foundation, aims to recognize the two best startups that carried out pilots in the Group companies - CUF - Hospitals and Clinics, Brisa, Bondalti, José de Mello Residências e Serviços and Ravasqueira.
Launched in February 2017, Grow is a program that cuts across all of Grupo José de Mello's affiliates and aims to strengthen the connection to the startup ecosystem, supporting and accelerating the development of innovative projects.
Biosurfit was ranked among the four finalists. First and second prizes were awarded to start-ups Clynx and Vialytics respectively.
For biosurfit, "The biggest award is the recognition of health professionals, patients and the institution itself. To all those who participated, let this be just a door to the future.", commented Rosa Santos, CEO of biosurfit .