spinit

®

is a fully automated Point-of-Care diagnostics solution designed to deliver quantitative measurement of blood parameters to physicians in minutes.
It was developed to analyse different test panels, using only one drop of blood and spinit
®
disposable discs.
With its unique technology spinit
®
can deliver results using a variety of different detection methods allowing it to combine immunoassay, haematology and clinical chemistry targets in the same panel. This provides the results that the physicians really need for clinical situations.
KEY FEATURES
Multi-Detection Methods
Multi-Parameter
Reliable results in minutes - short test time
Lab quality precision
Quantitative results
Utilises one drop of blood with a finger prick
No maintenance or calibration required
Small footprint
Customisable settings
User-friendly operation
Full connectivity
Unlimited storage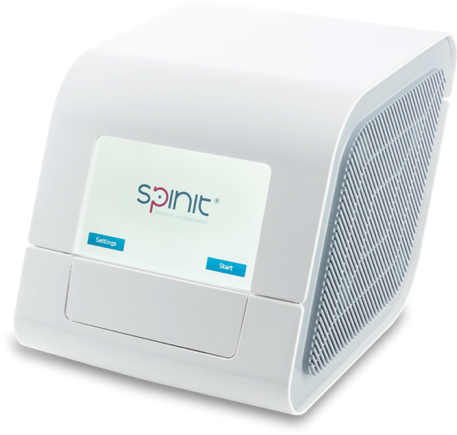 Accessories
printer
optional printing of test results in standard label
barcode reader
for reading barcode sample / disposable disc / operator id / patient id
1

Powerful microfluidics & sample prep

2

All reagents on discs

3

Multiple detection methods: surface plasmon resonance, microscopy and spectophotometry

4

Multi-parameter panels

5

Advanced quality controls

6

Standard CD/DVD format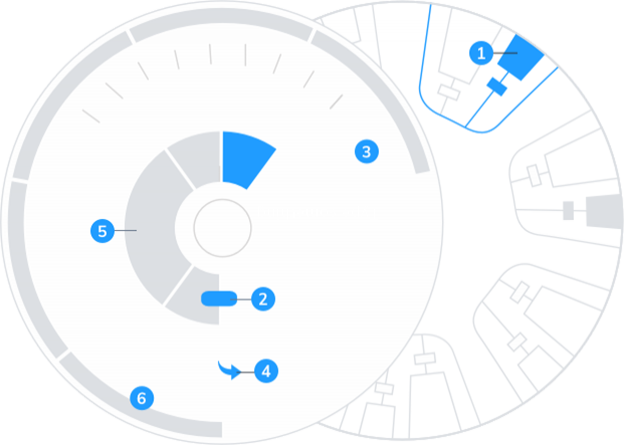 advanced microfluidics
All microfluidic elements and functions are integrated in a toolbox approach in the spinit
®
discs. biosurfit explores advanced proprietary microfluidics to perform all the required steps for any diagnostic test: allowing samples to be prepared, suspended or modified as required, resuspension of reagents, aliquoting, mixing and fluid delivery to detection areas. This is all integrated inside a plastic DVD-like disc and operated by a simple rotation protocol using a standard DVD drive.
The spinit
®
system combines three different methods, that currently cover the vast majority of blood analysis.
detection methods
Immunoassays are performed with Surface Plasmon Resonance detection, using a polarised laser beam focused on the detection spots. The resonance of the light, detected by a phototransistor is altered by the presence of any molecules bound to the antibodies and this change
(or SPR shift) quantifies the amount of protein present in the patient's blood.Automated cytology is performed using an integrated microscopy module, specific microfluidic structures and standard haematology dyes.
Clinical chemistry assays are performed by measuring the absorbance of light at different wave lengths using multiple LEDs.
how to
perform a spinit

®

test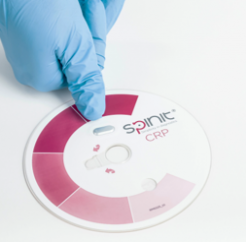 Press the reagent blister (if applicable)
01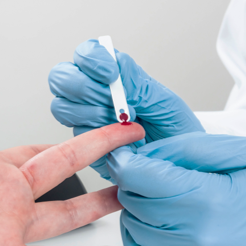 Collect a drop of blood
02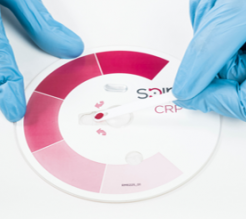 Insert sample strip into disc sample well
03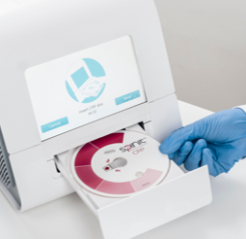 Place the disc into the spinit

®

instrument
04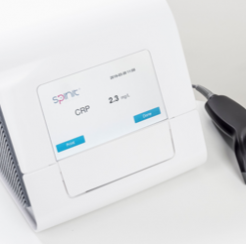 Wait for test results and read them on-screen.
05
find our distributors around the world