Biosurfit launches online store for selling Covid19 rapid tests, consumables and spinit products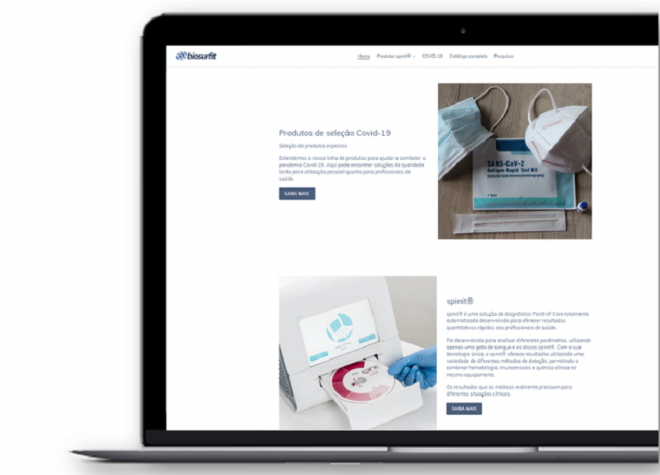 Back
Lisbon, June 2021 - Biosurfit SA ("biosurfit"), an in vitro diagnostic testing company and laboratory referenced by DGS, has just announced the launch of a new online store where its possible to buy rapid tests and consumables to fight Covid-19 and all spinit technology products.
Since the beginning of March 2020, biosurfit has been present in the fight against Covid-19. With the concept of "smart triage", the creation of mobile units, homecare and business testing services, biosurfit has now launched an online store where, in addition to spinit technology products, it is possible to buy different consumables related to Covid19. From different rapid antigen tests, saliva screening tests, personal protective masks, thermometers and oximeters, it is possible to buy a variety of quality products for individuals or professionals.
The platform intends to serve the Portuguese market, from the private consumer to the small and medium-sized business customer, but allows shipments throughout Europe and also to the rest of the world.
The site is now online and can be visited at: https://shop.biosurfit.com/