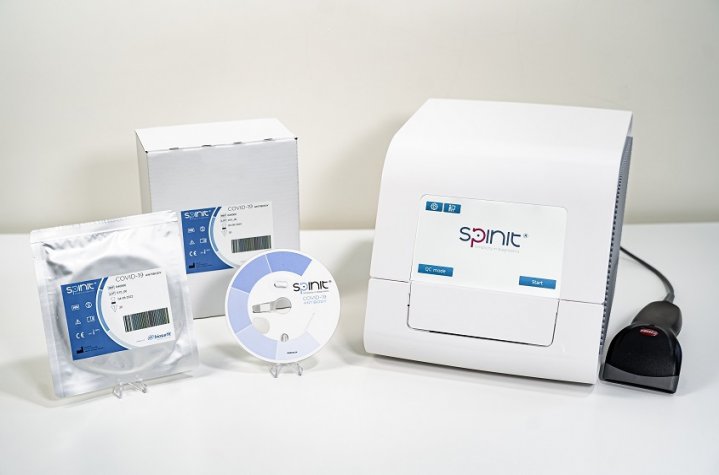 Back
biosurfit receives CE Mark for its spinit

®

COVID Antibody point-of-care blood test to help monitor immunity
Lisbon, Portugal, 4th June – biosurfit SA ("biosurfit"), the in vitro point-of-care (PoC) diagnostics company, announces CE Marking (Conformité Européenne) for its COVID Antibody test, complementing the parameters available on the spinit® point-of-care technology.
With the CE Mark approval, biosurfit adds one more relevant parameter to spinit, the first and only, PoC diagnostic system capable of performing all three of the major blood tests (haematology, immunoassays, and clinical chemistry) on the same instrument.
The spinit® COVID antibody test is a quantitative test used to determine and monitor the amount of Sars-Cov-2 spike-protein antibodies, the first test with quantitative results at the point-of-care setting. The spinit COVID antibody is a relevant diagnostic test for both individuals and population to determine the risk of infection since it allows to see the person's immunity and determine if they are protected against reinfection.
With just a drop of blood through a finger prick and less than 20 minutes later, it is possible to obtain a quantitative result, knowing the amount of antibody, using the standardization of the solutions of the World Health Organization.
Rosa Santos, Chief Executive Officer of biosurfit, commented: "We are very proud to have secured this important and relevant milestone, at a time where is very important to help combat the pandemic. At the same time, it is also a clear testament for our technology in setting the future gold standard in the IVD PoC diagnostics."