appointment of João Fonseca as Chairman of board and Rosa Santos as CEO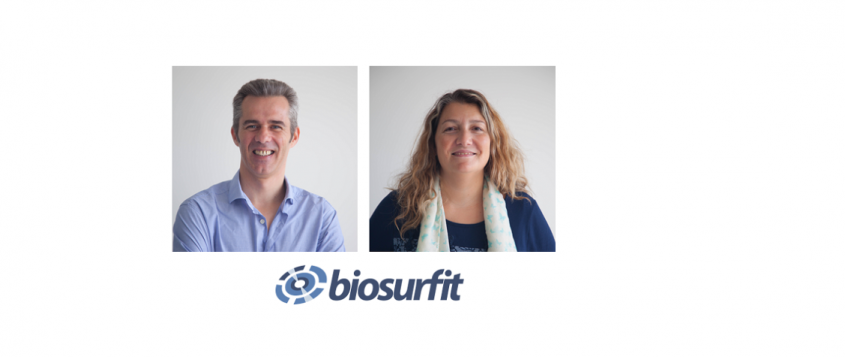 Back
biosurfit announced the appointment of João Garcia da Fonseca, Ph.D., as Chairman of the Board. João Fonseca will now succeed Dr. Ian Gilham, who held the position of Chairman of the Board since 2013.
Azambuja, Portugal, 16th April 2020

João Garcia da Fonseca, founder of biosurfit, has held the position of Chief Executive Officer and Chief Scientific Officer since the foundation of the company, in 2006. The appointment arises as a natural evolution for João Fonseca who will continue to be involved in the strategic business of biosurfit and continue as a key reference shareholder. Simultaneously, João Garcia da Fonseca will also accumulate the position of Chief Technology Officer at Inflammatix, a California based, molecular diagnostics company.
The founder of the company, João Fonseca said: "On behalf of biosurfit, I want to thank Ian Gilham for his remarkable contribution to biosurfit progress since 2013, the year he was appointed Chairman of the Board of biosurfit. His availability and considerable expertise have been valued assets to the Company in terms of growth and great knowledge of the IVD industry." Dr. Ian Gilham is also Non-Executive Chairman of three other life sciences companies: Horizon Discovery, genedrive plc, and Cytox Limited.
Dr. Ian Gilham commented "It has been a privilege to lead the board of such a dynamic company as Biosurfit contributing to improved healthcare at point of care in many countries around the World. I wish Rosa, Joãoo and the wider Biosurfit team every success in the future"
Biosurfit has appointed Rosa Santos, as the new Chief Executive Officer. Previously, Rosa Santos held the position of Chief Financial Officer since 2014, the year she has joined the company. Prior to biosurfit, Rosa Santos was at Staples Portugal where she held management positions in both financial, sales and project management direction.
"I am delighted to take up the role of CEO at biosurfit, a great challenge for me in an organisation I have become very passionate about over the past few years. I'm committed to building on the work that João has done!" commented Rosa Santos.
"The appointments announced today are important steps in the ongoing process of board renewal and the strategic development of the company in moving forward", added João Garcia da Fonseca.