biosurfit agrees strategic partnership with Boule Diagnostics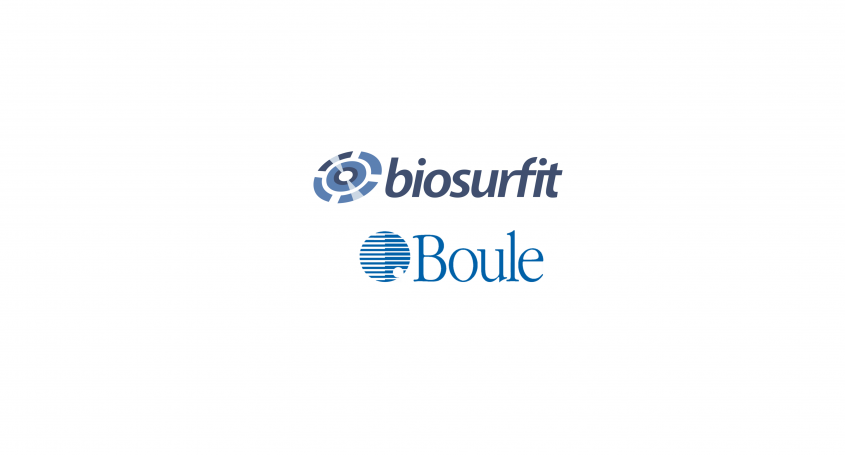 Back
accelerating its commercial expansion and access to near patient diagnostic markets.

Partnership underpinned by EUR 10 million equity financing.
Azambuja, Portugal, 17th December 2018 – biosurfit SA ("biosurfit"), the in vitro point-of-care (PoC) diagnostics company, announces a strategic partnership with Boule Diagnostics AB ("Boule"), a global diagnostics company that develops, manufactures and markets instruments and consumable products for blood diagnostics in both human and veterinary haematology.
In conjunction with the strategic partnership, biosurfit is raising a total of EUR 10 million in capital to fund its commercial expansion phase, and Boule will initially acquire shares in biosurfit corresponding to 24.99% of the total share capital and the votes in return for a EUR 5 million investment. An additional EUR 5 million will be contributed by Portuguese co-investment fund, 200m. Boule has the option to purchase 200m's 24.99% stake in the future.

The entry of Boule as the key strategic investor, alongside biosurfit's existing venture capital investors including Portugal Ventures, Caixa Capital, PME Investimentos and Beta Capital, will enable biosurfit to gain access to a wider distribution network, as well as benefit from the company's experience and positioning in near patient diagnostic markets and, therefore, on product and market expansion. Boule will benefit by strengthening its product portfolio with an easy to use point-of-care product that fits perfectly in its target market.

In the first phase, the partnership includes a global distribution agreement where biosurfit's spinit® products will be commercialised through Boule's organisation and distribution channels in multiple countries. Working together, the companies will leverage on each other's strengths to gain further traction in the market. At a later stage biosurfit and Boule will collaborate on production and joint product development.

João Garcia da Fonseca, founder and CEO of biosurfit, commented: "We are very excited about welcoming Boule as a strategic partner as well as new key investor in biosurfit, taking the company to the next level. Having established new production capacity and having implemented product improvements, the spinit® system is now ready for wider commercial launch. Through this partnership we will get immediate and direct access to Boule's global distribution network and will be able to benefit from the experience and the position that Boule has in the near patient diagnostic markets."

"The partnership will provide Boule immediate access to a new and unique product for near patient diagnostics, strengthening our product portfolio and market position. biosurfit's spinit® system has unique features in terms of breadth of diagnostic parameters and ease of use, opening new market potential in near patient diagnostics. In addition, we see potential for joint product development over the near term, based on our experience in complete haematology systems and the innovative sensor technologies developed by biosurfit", said Fredrik Dalborg, CEO of Boule.


For enquiries please contact:
João Garcia da Fonseca,
Chief Executive Officer
Daniel Neves, Chief Marketing Officer
Tel: +351 218 860 169
About biosurfit and spinit
®
biosurfit is a highly innovative Portuguese-based commercial stage European medical diagnostics company focused on the development and manufacture of breakthrough technologies for the in vitro diagnostic (IVD) market. Based on proprietary technology, its lead product, spinit
®
, which was commercially launched in 2014, is the first and only diagnostics system capable of performing the major point-of-care blood test modalities (haematology, immunology and clinical chemistry) on the same instrument. spinit
®
addresses an unmet need for fast, precise, reliable, easy-to-use blood analysis for medical testing in the point-of-care setting.
www.biosurfit.com
About Boule Diagnostics AB (publ)
Boule Diagnostics AB is a global diagnostics company that develops, manufactures and markets instruments and consumable products for blood diagnostics. The company serves hospitals, clinics, laboratories and companies within blood diagnostics, in both human and veterinary haematology. The company operates via subsidiaries in Sweden, the USA and Mexico. The company's products are sold globally primarily through distributors, supported by Boule's own local sales and support personnel. The Boule shares are listed on Nasdaq Stockholm since 2011.
www.boule.com