biosurfit expands and consolidates manufacturing footprint to accommodate growth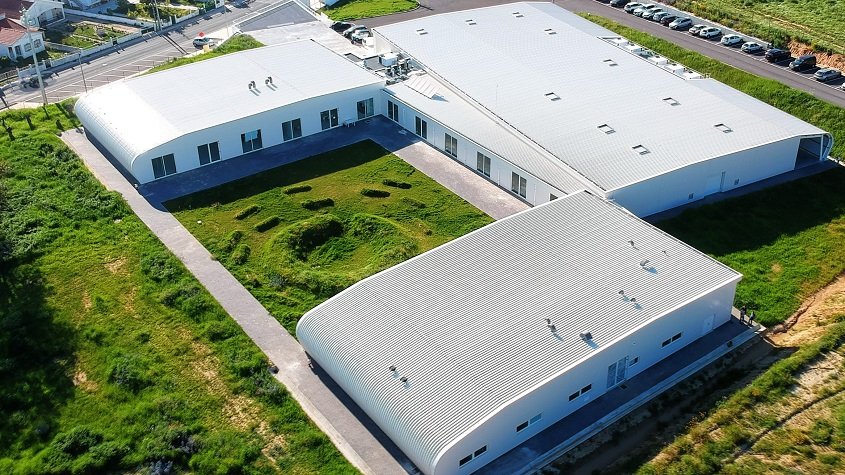 Back
Manufacturing scale-up to support rapid commercial roll-out and product development
Azambuja, Portugal, 2018
- biosurfit SA ("biosurfit"), the in vitro point-of-care (PoC) diagnostics company, celebrates the relocation of its manufacturing and R&D facilities to Azambuja, approximately 50 km from Lisbon city centre.
To face the rapid commercial roll-out, a strong demand of new markets and product developments, biosurfit has moved to a 4,500m2 space in Azambuja.
The new facility, was built in a modular design, allowing rapid construction and flexibility for future expansion. 2,500m2 are dedicated to the automated manufacturing of spinit
®
instruments and disposable discs and 1,000m2 are dedicated to R&D lab space brimming with cutting-edge technology.
The automated production line is expected to be fully running by February and by that time, more than 100 people will be working in Azambuja daily.
João Garcia da Fonseca, CEO of biosurfit, commented: "
We are very excited with this milestone, it represents a big achievement to the company, allowing us to work with a leading infrastructure worldwide, as well as a production capacity adequate to the strong growth and commercial progress of the business."



For enquiries please contact:
biosurfit SA
João Garcia da Fonseca, Chief Executive Officer
Daniel Neves, Chief Marketing Officer
About biosurfit and spinit

®
biosurfit is a fast-growing and highly innovative commercial stage European medical diagnostics company focused on the development and manufacture of breakthrough technologies for the in vitro diagnostic (IVD) market. Its lead product spinit
®
, which was commercially launched in 2014, addresses an unmet need for fast, precise, reliable, easy-to-use blood analysis for medical testing in the point-of-care setting.