biosurfit Announces New Website Launch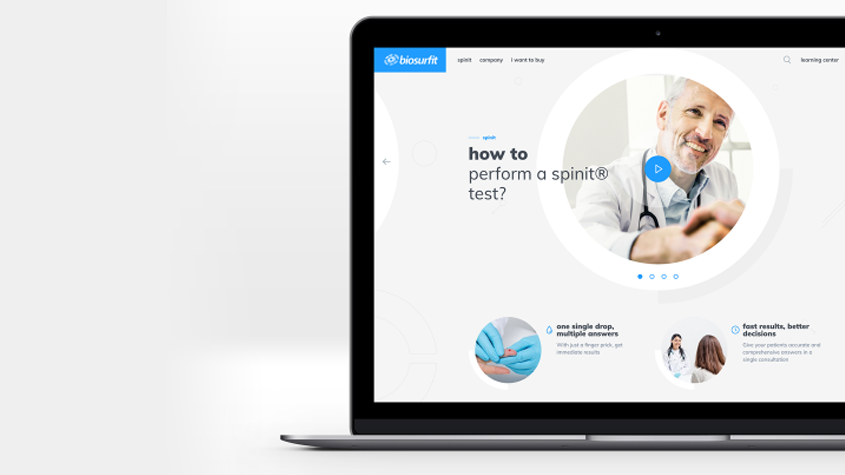 Back
The new and redesigned website offers visitors a better experience and richer contents on the company's spinit

®

portfolio.
Azambuja, Portugal, April, 2018
- biosurfit SA ("biosurfit"), the in vitro point-of-care (PoC) diagnostics company, announces the launch of its newly revamped website.
The new website offers quick and easy access to information and features that offer a more comprehensive understanding of the spinit technology and product portfolio. The website also has a comprehensive media area with updated company news and events.
With a clean design, the website offers a better navigation through the different contents and enhances rich media content using formats such as video, infographics and others.
The website will be updated on a regular basis with product launches, portfolio, corporate news, events and investor information.
The website is already live and located at the same address: http://biosurfit.com/.
For enquiries please contact:
João Garcia da Fonseca, Chief Executive Officer
Daniel Neves, Chief Marketing Officer
Tel: +351 211 451 200
About biosurfit and spinit
®
biosurfit is a fast-growing and highly innovative commercial stage European medical diagnostics company focused on the development and manufacture of breakthrough technologies for the in vitro diagnostic (IVD) market. Its lead product spinit
®
, which was commercially launched in 2014, addresses an unmet need for fast, precise, reliable, easy-to-use blood analysis for medical testing in the point-of-care setting.